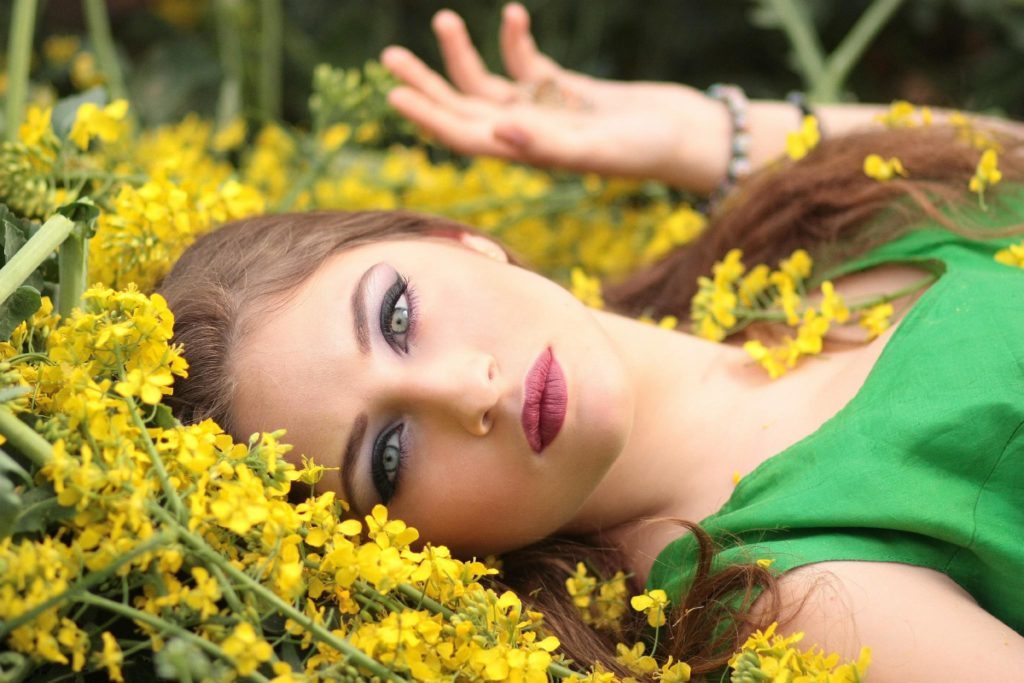 If you're concerned about your appearance and have some areas on your face that you are unhappy with, it's good to know that a full cosmetic surgery procedure is not always the only option. There are lots of non-invasive treatments and procedures available, and it is entirely possible to 'freshen up' your face without surgery to restore a youthful-looking radiance with that plump and healthy appearance we think of when we think of young skin.
Treatments like peels and dermal fillers can be very effective, reviving the complexion for great facial rejuvenation results with little or no down time. Fillers can restore lost volume, and add an appealing uniformity and freshness to the face. People have many questions about this sort of procedure, so I have outlined some of the main aspects below.
What are dermal fillers?
Often used in conjunction with anti-wrinkle injectables, dermal fillers are often made up of hyaluronic acid, a property that we produce naturally in our skin. It gives skin a plump youthfulness and as we age, skin loses its volume, causing things like fine lines, jowls and an overall, tired appearance. In the skillful hands of an experienced practitioner, precise use of dermal fillers can restore this lost volume, reviving the whole complexion as a result.
How do dermal fillers work?
Hyaluronic acid is a widely used soft tissue filler that can provide very good results in relation to facial rejuvenation. It is injected in specific areas of the face and gently and naturally boosts the volume in this area to offer a proactive way to fight the signs of ageing. We have all seen celebrities who have 'gone overboard' with fillers - that pillowy cheek effect is a classic case.
However the results of fillers can and should be very natural looking. It's all about taking a less is more approach.
Is there more than one kind of dermal filler?
There are lots of brand names on the market including Teosyal, Juvederm, Restylane and Radiesse. Each form of hyaluronic acid works in its own way so certain options suit certain areas - for example some work more effectively deeper in the skin while others do a better job close to the surface. A good practitioner will often use a combination of fillers to achieve the best results for their patients.
What issues can dermal fillers address?
Dermal fillers are commonly used to increase the size of lips, or to add symmetry to the lip area. They are particularly good for filling out deep lines or sunken areas. Dermal fillers are effective for restoring volume in areas like the naso-labial folds (the lines that run from the nose to the corners of the mouth). A lifetime of facial expressions can result in these lines deepening and becoming more pronounced.
Dermal fillers can also be used to fill out the tiny lines smokers can develop around the top lip. A well-experienced practitioner can fill these small lines, one by one, to give a smoother appearance. Fillers can also be used on marionette lines (from the outer corners of the moth to the chin) and are an effective treatment for scarring or severe acne marks as they can plump out the indentations.
The treatment
During a detailed consultation, the practitioner will assess the patient's face and indicate which areas will benefit from the procedure, and what sort of results the patient can expect. The filler is injected into the precise chosen areas via a very small needle or cannula. The injection technique varies from simple puncture injection to threading, feathering and cross-hatching.
It is also important that the patient understands that, with this treatment, there can be some bruising, redness or swelling in the targeted area and there can be a risk of infection. Thus, a sterile set-up and aseptic technique of injection is essential.
Of note, there are other rare complications reported, such as tissue sloughing or vessel occlusion. As such, for safety reasons, I strongly advise the patients to seek treatment from practitioners like myself who are trained and certified to handle not only simple filler complications but also potentially serious complications (though rare) such as tissue necrosis and the possibility of vessel occlusion.
Additionally, the number of patients experiencing filler complications continue to increase year- on-year Therefore, it is even more important for the practitioner to equip themselves with the skillsets to handle such complications.
Results
Results can be seen immediately and can last for up to a year and a half depending on the type of Hyaluronic acid filler being used. It is also good to know that fillers are a reversible treatment for facial rejuvenation. Therefore, I recommend only Hyaluronic acid filler to my patient because of the reversibility of the treatment. Hyaluronidase can be used to dissolve hyaluronic fillers, which will restore the face to its original appearance.
If you are considering dermal fillers, other methods of facial rejuvenation or any other type of cosmetic procedure, we can advise you on the best options for you. Contact us to arrange a consultation.
Find out all you need to know about cosmetic procedures and the factors you need to consider in our free guide: Considerations Before Deciding on Cosmetic Surgery and Post-Treatment Care:
Download Mr. Chan's Guide to Cosmetic Surgery Considerations