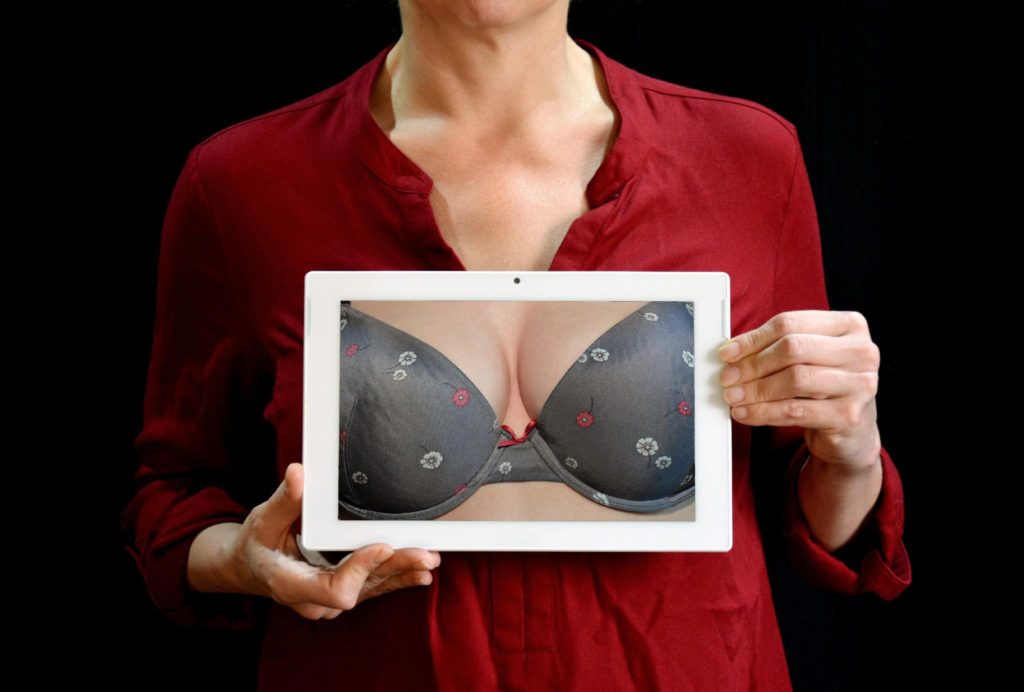 A woman's breasts are not only unique to her, they can be intrinsically linked to her sense of self and level of self esteem. Believing your bust is too large, too small, sagging or misshapen can cause real anxiety – and it not all that surprising that breast augmentation is one of the most common cosmetic surgery procedures performed in Ireland.
However, it's not all about cup size, and sagging or drooping breasts (a condition that is also referred to as breast ptosis) can have a hugely negative impact on a woman's body image and self-confidence. The condition can be caused as a result of pregnancy, severe weight loss, hereditary factors or, simply, gravity taking its toll. In particular, as it can be something that happens with age, or after having children, sagging breasts can be tied up with feelings of getting older and ageing.
There is an effective surgical treatment, however. Breast lift surgery, which is also known as mastopexy, is used to reshape the bust, lifting both the breasts and the nipples, and the surgery can be done with or without implant augmentation.
As you might expect there are levels of severity for the condition so cosmetic plastic surgeons developed a grading system to assess a patient. The condition or level of droopiness of the breast is based on the position of the nipple in relation to the breast fold underneath the bust (the inframammary fold).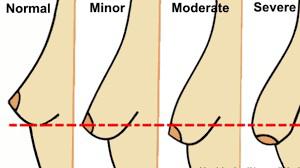 This grading system is important for achieving satisfactory results. It helps both surgeon and patient understand what they're dealing with, what results can be expected after surgery and even which surgical procedure best suits the patient.
It might seem simple enough but fundamentally there are three types of breast lift surgical procedures that are commonly used. The right option depends on the severity of the droopiness of both the breast and the nipple, and the amount of loose skin (skin laxity) that is present. The less droopiness there is, the more straightforward the type of procedure.
As the drooping can also be due to a loss of volume, a breast lift procedure can also be combined with breast augmentation and the use of implants. This will result in a fuller, as well as a lifted, breast for the patient.
However, this is a much more challenging surgery as it requires a delicate handling of two almost opposite intentions. There is the insertion of an implant, which expands the breast and skin tissue, and the breast lift surgery, which involves a reduction of both the breast and skin tissue.
It's an even trickier procedure if someone has undergone serious weight loss. I would advise that it is very important to put yourself in the care of a skilled and highly experienced surgeon for this procedure so make sure to do a lot of research before agreeing to surgery.
So, what does the surgery involve? After a detailed consultation, pre-operative markings are made on the breasts, while the patient is standing, so the surgeon can accurately sketch out the placement of the repositioned nipple.
I also use innovative new technology involving 3D imaging and virtual reality so a patient can actually see the agreed upon augmentation as it will look on their body, before the surgery takes place.
The procedure is usually performed under general anesthetic and takes about 2 - 2.5 hours. It's often just a day procedure but in some cases, especially where the use of implants is involved, a patient might be asked to stay overnight.
As with all surgical procedures, there is the possibility of complications. Some of the common potential risks involved with this procedure include bleeding, infection, altered nipple sensation, and certain patients may need further revision. In general, however, there is a strong patient satisfaction with this procedure and I would recommend having a consultation with a qualified cosmetic surgeon if you feel that your breasts, and yourself, may benefit from it.
If you are considering a breast lift, breast implants or any other cosmetic surgery, we can advise on the best options for you. Contact us to arrange a consultation.
Find out all you need to know about cosmetic procedures and the factors you need to consider in our free guide, Considerations Before Deciding on Cosmetic Surgery and Post-Treatment Care:
Download Mr. Chan's Guide to Cosmetic Surgery Considerations