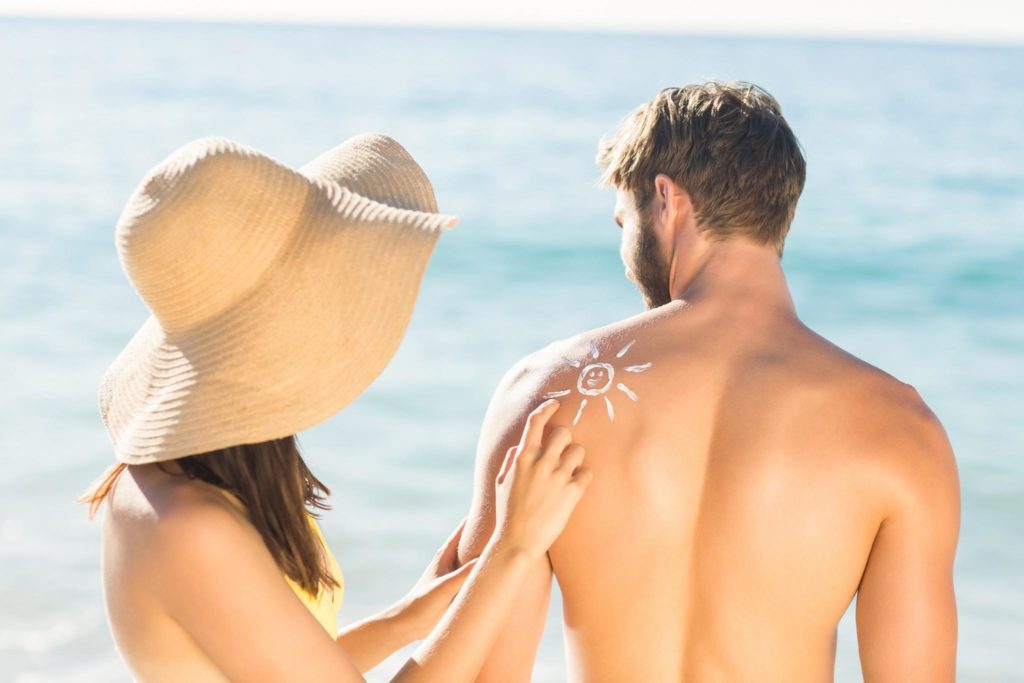 While skin cancer is a serious condition – and is an important reason to pay attention to your skin - undoubtedly some people tend to overlook it. This is despite the fact that skin is, you could say, under attack every day. The sun's UV rays are a primary cause of skin cancers such as melanoma, basal cell carcinoma and squamous cell carcinoma, but they also have other damaging effects on skin. UV is actually responsible for many of the changes skin undergoes as it ages.
In fact, most skincare experts agree that the sun is responsible for about 80% of what we perceive to be the signs of aging, namely lines, wrinkles, sagging, etc. Protecting your skin, and the skin of loved ones, from UV throughout the year will not only help to protect it from the risk of skin cancers, it will also help to reduce these signs of aging.
With that in mind, appealing to someone's vanity is a good way to get them to focus more on being sun smart (a helpful trick if someone in your life is less than attentive to the dangers of skin cancer, but very concerned about their appearance!).
In a way, the sun is both our friend and our foe – while it's important for the production of vitamin D in the body, without adequate care it can cause problems.
Sun exposure weakens the skin's connective tissue (collagen, elastin and hyaluronic acid), which in turn means the loss of youthful plumpness and the development of fine lines and wrinkles. Sun exposure also causes hyperpigmentation where skin becomes uneven in colour due to the overproduction of melanin.
UVA are the aging rays; the longer wavelength penetrates into the dermis, while UVB rays are shorter and have a higher intensity so we feel it as they burn the skin.
The key to minimising the damaging effect of UV is to protect skin daily, all year round. Look for broad spectrum SPF in a suitably high factor. On holidays opt for SPF 30 or above. At home in Ireland, if you're just exposed to sun for only a few minutes at a time, on the way to work or to the shops for example, SPF 15 is adequate. If you are out in the sun more, during summer, or if you are at risk of developing skin cancer, the recommendation is SPF30.
Finally, whether your main concern is protecting yourself from skin cancer or from aging UV rays, sun beds are definitely not advisable. There is no such thing as a 'safe' tan – it is your skin's defence mechanism against the damaging UV rays. So always keep skin protected – for now and the future.
If you are concerned about your skin or that of a loved one, arrange a consultation with me at my clinic, and download our free guide to sun protection:
Download Mr Chan's Guide to Proper Sunscreen Use