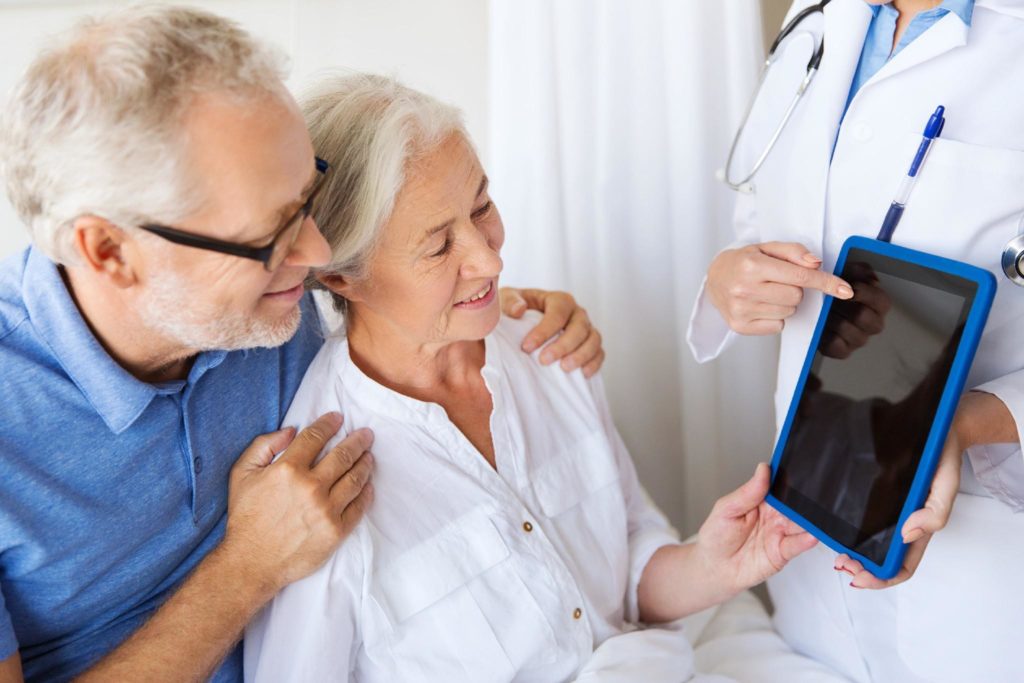 While every patient is different, there are a number of common treatments and surgeries used in the removal and handling of skin cancers.
Here, I wanted to outline some of the common treatments for basal and squamous cell skin cancers, which are two of the most common skin cancers here in Ireland. (Melanoma, a more aggressive form of cancer, is different, and I will discuss that at a later date.)
Typically, surgery is the most effective treatment for both squamous and basal cell cancers. The type of surgery or treatment needed depends on a number of factors, including the type of cancer a patient has, its size, the stage of the cancer and where it is located on the body.
Often these surgeries can be carried out in a hospital clinic or doctor's surgery. However, sometimes a more specialised hand is needed. For example, a skin cancer on a cosmetically sensitive area like the face or neck will need a careful, precise removal to minimise the chance of any lasting defects or disfigurement. Knowing your options if you are diagnosed with skin cancer is very important, and this extends to the type of treatment you can expect to receive.
Skin Cancer Excision
In the case of a small skin cancer, a relatively simple excision or removal can be carried out. It's similar to when you have a biopsy done, although of course at this stage the diagnosis of cancer has been confirmed.
An excision involves not only cutting out the cancer but also some of the normal looking surrounding skin (known as the margin). This is to ensure that the skin cancer cells that do not show up through clinical examination or to the naked eye are also being removed, thus minimising the chances of the skin cancer coming back on the same area (local recurrence of skin cancer).
The amount of skin (margin of excision) is based on the standard guidelines for the treatment of skin cancer in the UK & Ireland. I invariably follow the guidelines when it comes to skin cancer management as it has consistently given the best outcomes for my patients. For some complex skin cancers, the case is put through and discussed in the Multidisciplinary Dermatopathology Team (MDT) in Blackrock Clinic to ensure a consensus is reached on the best treatment option for the patient.
For large cancers, a patient may need a skin graft or what's called a skin flap to heal over the area. Plastic or reconstructive techniques might be involved after the treatment to help minimise scarring or disfigurement. This is particularly important in visible areas such as the face, lips, ears, etc.
Cryotherapy
This treatment is used on small skin cancers. It involves spraying liquid nitrogen onto the cancerous cells to freeze them and kill them.
Mohs technique
This is a highly-specialised surgery, which is usually used when there is a high chance of a cancer spreading or when a cancer has occurred in an area, such as near the eye, where preserving as much skin as possible is important.
It involves removing tissue in slim pieces one by one, examining each one under a microscope for cancerous cells. Pieces of skin are removed and examined until the samples turn up free of cancer cells. While effective, this is a time-consuming procedure and it can still require a skin graft afterwards.
Curettage and electrocautery
While not particularly common any more in plastic surgery, this technique can be used instead of excision if a cancer is not very deep within the skin. Layers of cancer are scraped away, while electricity or heat is used to stem any bleeding. This procedure does still leave a scar.
Lymphadenectomy
Also known as lymph node surgery, this removes the lymph nodes near the cancer. If the lymph nodes are enlarged, a doctor may decide to remove them and check them for signs of cancer. This procedure is usually carried out under general anaesthetic.
There are other treatment options such as Radiotherapy, Chemotherapy and Immunotherapy which are indicated in certain clinical cases. You can find out more about skin cancer, its management and treatment here.
While the thought of skin cancer can cause concern, it is important to remember that advancements in care have led to significant improvements in the potential outcome for those affected.
If you are concerned about your skin or that of a loved one, arrange a consultation with me at my clinic, and because harmful UV rays from the sun are a major cause of skin cancer, download our free guide to sun protection:
Download Mr Chan's Guide to Proper Sunscreen Use