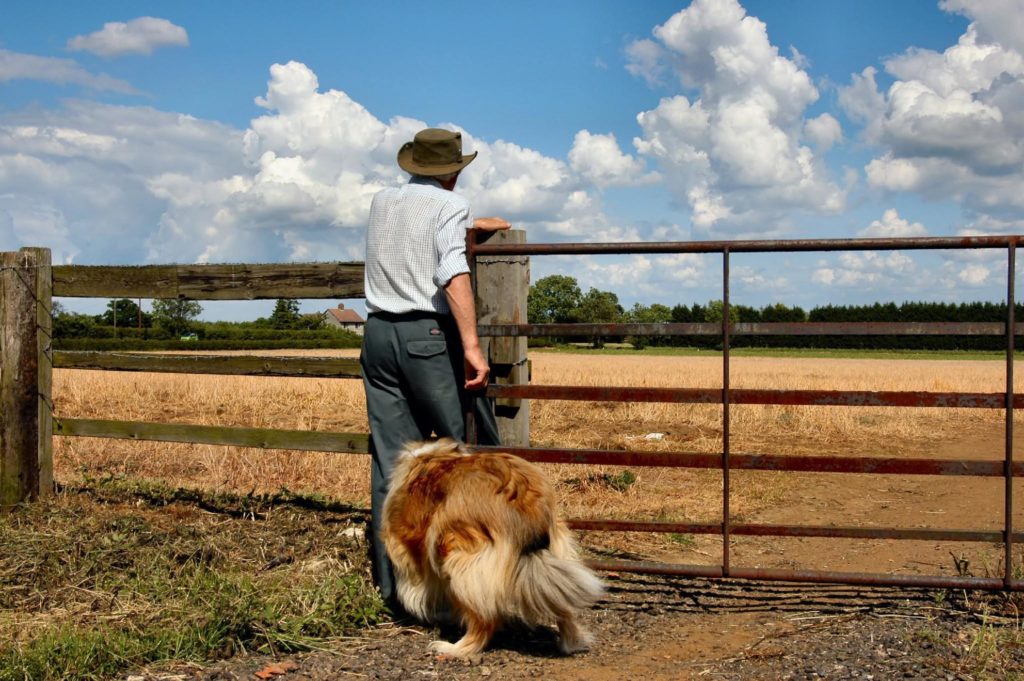 Does your lifestyle put you at a greater risk of developing skin cancer? It's not a question we often ask ourselves, but it is an important one – and if you spend a lot of time outdoors the answer might be yes. In particular, if you have a job that requires you spend a lot of time working outside, you need to be vigilant about protecting your skin from UV rays. Ireland has a large farming industry and farmers – and their families - spend a lot of time outside, all year round. It is very important to consider skin health if you work in this industry.
The farming community spends much of its time outdoors and has an increased risk of developing skin cancers such as melanoma, basal cell carcinoma and squamous cell carcinoma as a result.
There are some other common factors that can further increase the risk. If you have pale skin for example, and have a lot of freckles or burn easily this can be an issue. Similarly, if you have a large number of moles, have previously had skin cancer yourself, or if your family has a history of skin cancer, the risk is increased.
These things just mean you need to stay alert to any changes in your skin. Try to perform skin checks regularly at home, looking for any new or unusual markings and for any changes within existing moles or markings.
Skin cancer is very common in Ireland and nine out of ten cases are caused by exposure to the sun's UV rays. The good news is, however, that it is possible reduce your chances of developing the disease by being sun smart.
Keep in mind that UV rays are present every day, all year round, and not just on sunny or warm days. Here in Ireland, skin is at as much risk as in warmer climates and cumulative incidences of sunburn when you're younger can lead to incidents of skin cancer later in life.
It is thought that up to 90% of UV rays also penetrate cloud so daily sun SPF is an important part of keeping skin protected. Look for a high factor, broad spectrum product (this protects against both UVA and UVB rays) and apply frequently. Pay extra attention to exposed areas that will catch the sun while you're working – the back of the neck, chest, arms, face, tops of the ears etc.
For outdoor workers, it's important to be properly dressed when you're working. Try to wear a broad brimmed hat, long sleeves if possible and quality sunglasses that wrap around to protect eyes. Make sure the lenses offer UV protection too.
If you can, plan your day to work in the shade during the hottest times of the day (11am to 3pm) too. Check the UV Index every day too as this will show how strong the UV rays are and you can plan your day accordingly.
The Irish Farmers Association and the Irish Cancer Society have produced a leaflet detailing sun protection steps and tips for farmers and their families, available from the Irish Cancer Society website.
Remember, while it may not be possible to avoid working outdoors and being exposed to UV rays, it is always possible to be sun smart, to cover up, and to check regularly for changes in your skin. Early detection of skin cancer greatly improves the chances of a positive outcome for patients.
If you are concerned about your skin or that of your family, talk to your GP or arrange a consultation with me at my clinic, and download my guide to sun protection.
Download Mr Chan's Guide to Proper Sunscreen Use