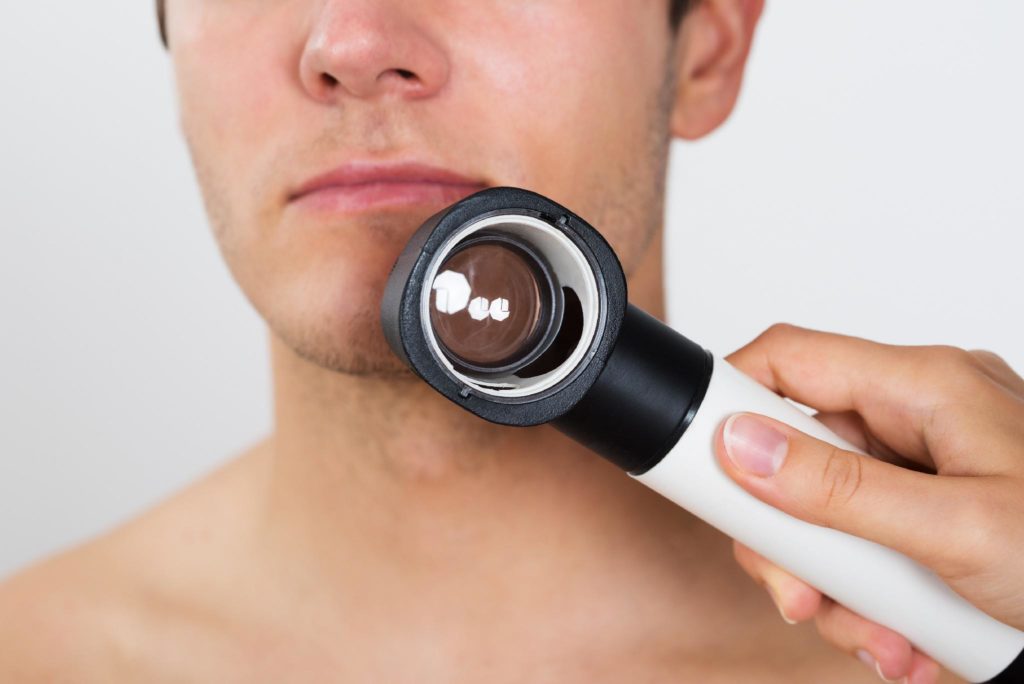 While we tend to think of skin cancer as just one illness, there are in fact a number of types of cancer under this single umbrella. In Ireland, the most common skin cancers are what we call non-melanoma skin cancers. According to the Irish Cancer Society, there were close to 10,000 non-melanoma skin cancers diagnosed here in 2013.
There are various types of non-melanoma skin cancer. I have outlined squamous cell carcinoma in a previous post but the most common form of non-melanoma skin cancer in Ireland is basal cell carcinoma (BCC).
The skin is the largest organ in the body and is comprised of two main layers: the outer (epidermis) and inner (dermis). Squamous cell carcinoma develops mainly in the squamous cells in outer layers, while basal cell carcinoma develops at the base of the skin's outer layer. The basal cells in the skin produce new skin cells as old ones die off.
Basal cell carcinoma tends to occur in areas that are exposed to sun – places such as the back of the neck, the ears or the face. It can also occur on the chest, back or lower legs and sometimes on unexposed areas, but this is quite rare. This form of cancer tends to appear as a change in the skin, such as a new growth or a sore that won't heal.
Generally speaking, basal cell cancer does not spread. However, if left untreated, it can form what is called a rodent ulcer. This tends to be a waxy or pearly looking bump on the skin. It can also appear as a flat, brown lesion that looks a little like a scar on the chest or back. It can also manifest as a flat, scaly red patch with a raised edge.
If this sounds a little confusing, it is, and demonstrates why it is so important to perform regular self-checks on skin. Sometimes cancers don't look as we expect, so have any unusual markings or lesions checked out by your doctor.
Most instances of this type of cancer are thought to be caused by long-term exposure to the sun's UV (ultraviolet) rays. This is why being sun smart and using SPF every day, especially but not only in hot weather, is essential to help prevent instances of skin cancer.
While basal cell carcinoma is easily treatable in its early stages, there are potential issues if it is allowed to progress. Larger tumours require more extensive treatment and the risk of disfigurement is increased. It's also common for this form of cancer to re-occur, even if the original treatment was successful. In particular, it may re-occur in the same place on the body, so extra care should be taken. A history of basal cell carcinoma can also mean there is an increased risk of developing other types of skin cancers.
Early detection is always preferable when it comes to any sort of cancer so make sure to look out for any unusual spots or growths, or a sore that does not seem to be healing. Make SPF a part of your daily skincare regime and get into the habit of performing regular self-checks.
If you are at all concerned by any marks or moles, speak to your doctor. It is always better to be safe than sorry.
If you are concerned about your skin or that of a loved one, arrange a consultation with me at my clinic, and, because being sun smart is important in reducing the risk of skin damage from UV rays, download our free guide to sun protection:
Download Mr Chan's Guide to Proper Sunscreen Use